For more than a decade Jorgensen has been inviting low-income children and young adults to arts events through the JOY! (Jorgensen Outreach for Youth) program. Jorgensen's goal is to offer young people the opportunity to experience what the Arts do best: capture their imaginations and transport them to a world that can enrich, educate and enhance their lives. With the help of private contributors and corporate partners, the JOY! program provides: free tickets for economically disadvantaged children of all ages; public school programs with transportation assistance; in-school outreach and residency programs; and support for the JOY! Conservatory Program. JOY! would not be possible without the kind contributions of individuals and local businesses.
Thanks to our JOY! benefactors, Jorgensen is able to further the musical education of talented and highly motivated high school musicians from Eastern Connecticut, and to share the performing arts with hundreds of youth who might not otherwise know the thrill of attending live world-class performances. We would like to invite you to join us and share the JOY! by making a donation today. Help Jorgensen bring the universal language of the arts to deserving area children with your generous contribution.
Please contact Rodney Rock, Jorgensen Director, if you have any questions regarding the program. Call 860-486-1983 or e-mail rodney.rock@uconn.edu.
Make a contribution to JOY! 
Profiles: "What JOY! Means to Me"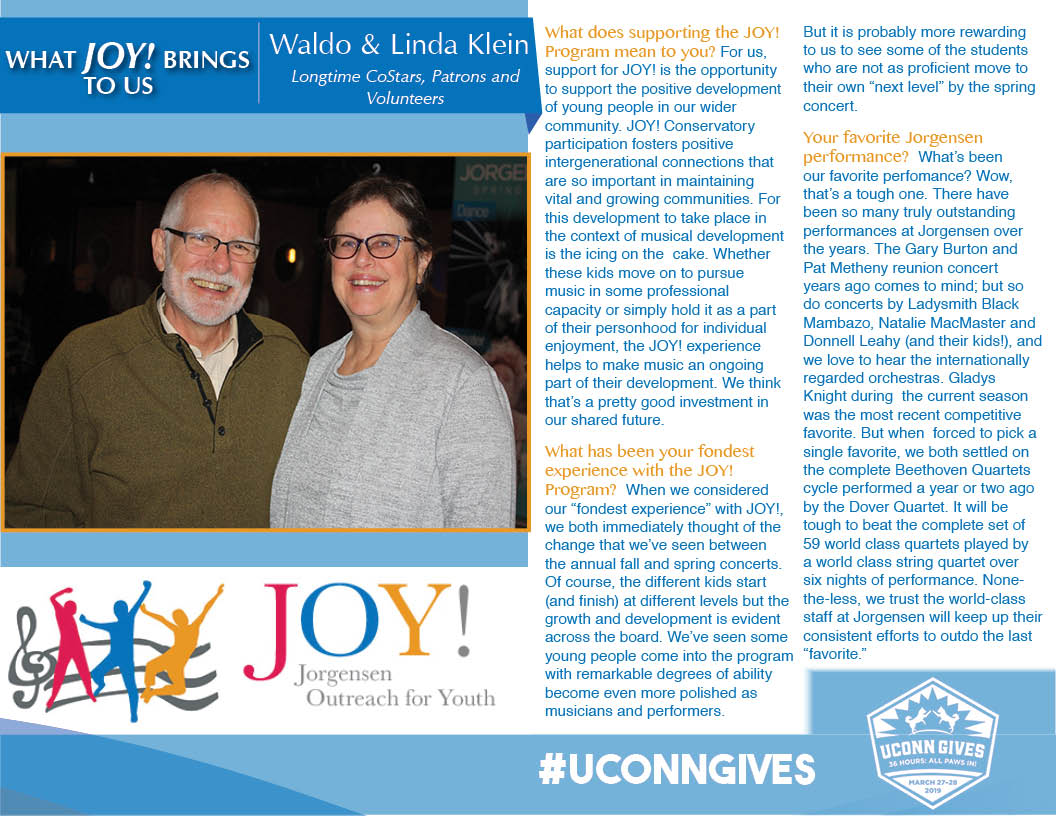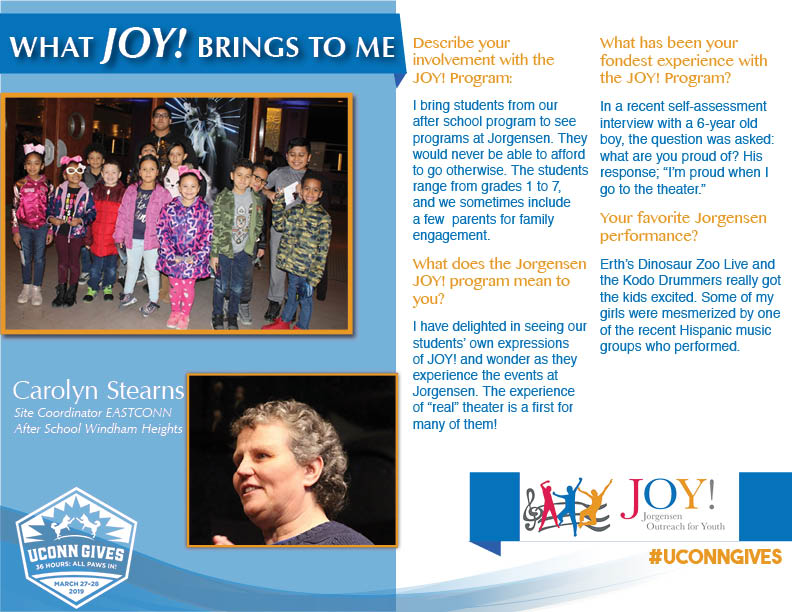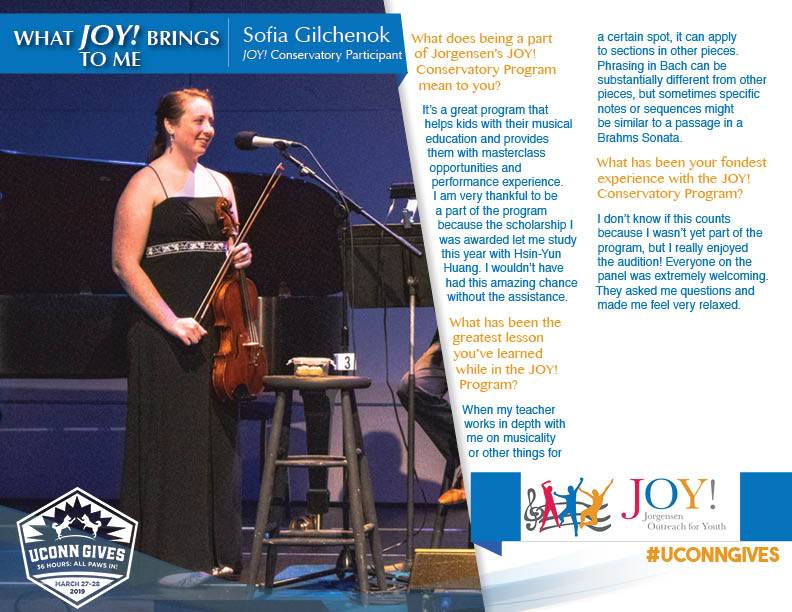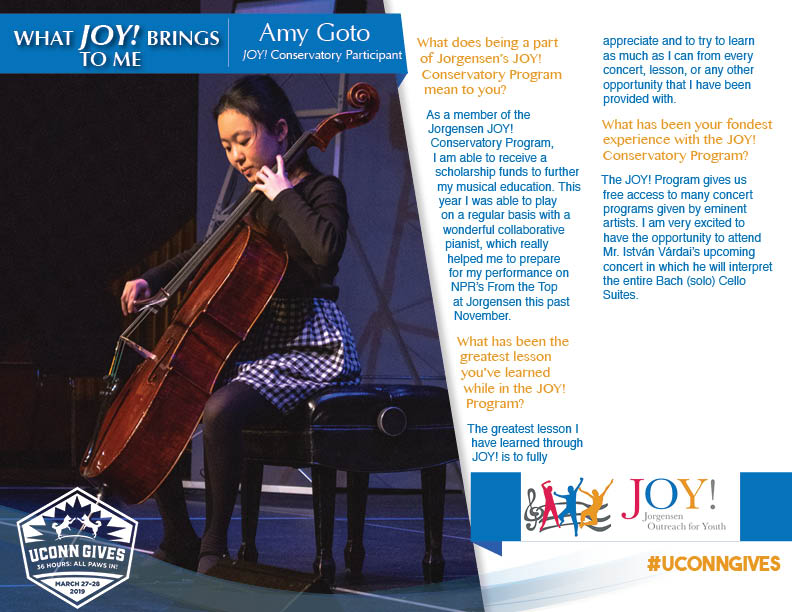 JOY! on UConn 360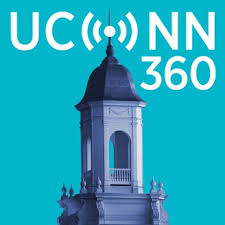 The JOY! Program was recently featured on
Episode 25 of UConn 360: The UConn Podcast!
JOY! is supported in part by the Jeffrey P. Ossen Family Foundation and the SBM Charitable Foundation, Inc.